Professor Ken McDonald is a Consultant Cardiologist in St. Vincent's University Hospital, Dublin, Ireland.  He is also a lecturer in Medicine at University College Dublin specialising in heart failure and interventional cardiology. Professor McDonald qualified from UCD medical school in 1981 and trained in St. Vincent's Hospital before moving to the University of Minnesota USA in 1988.  Between 1991 and 1996 he held the position of Assistant Professor of Medicine in the Division of Cardiovascular Medicine at the University of Minnesota and was subsequently promoted to Associate Professor of Medicine in 1996.  Prof. McDonald is chairman of the Irish Heart Foundation Council on heart failure.  He has had longstanding research interest in heart failure focusing primarily on the areas of ventricular remodelling, prevention of heart failure and health care delivery of heart failure services.

Professor Mark Ledwidge (BSc Pharm, PhD, DBS, MPSI) is Co-Founder/Research and Developmental Director of Heartbeat Trust. He is an adjunct Professor in the School of Medicine at University College Dublin. Following graduation as a pharmacist and completion of a PhD in pharmaceutics at Trinity College, Dublin with Elan Corporation, Mark worked for Baxter Healthcare and Servier Laboratories in technical and marketing roles. He completed a Diploma in Business Strategy 2001 before co-founding the Heartbeat Trust, H&L Pharma and Solvotrin Therapeutics. Solvotrin successfully launched its first product Active Iron in 2017 and is currently developing anti-inflammatory drugs with applications in cancer chemoprevention.
Marks research interests include: medicines management and prevention of cardiovascular disease; natriuretic peptide and fibrosis in left ventricular dysfunction; iron deficiency; genetic and epigenetic approaches for the management of cardiovascular disease; pharmacogenomics. He is inventor on a number of pending and granted patents.  Mark is Co-Principal Investigator of the PARABLE study and the St Vincent's Screening TO Prevent Heart Failure (STOP-HF) programme, which won a Royal College of General Practitioners Award in 2015 and has been incorporated into the 2017 American Heart Association/American College of Cardiology Guidelines.
Memberships:
Co-Chair National Pharmacy Reference Group
Malawi Health Partnership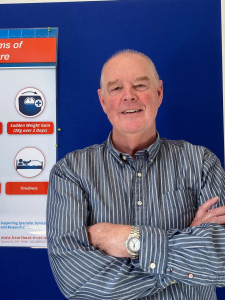 Ian Sutton – General Manager
Ian joined the team as General Manager in January 2021. He had a career spanning over 35 years in the pharmaceutical industry in Ireland, starting as a sales representative in 1985. His most recent role was interim general manager of Merck. Prior to that, he held the position of general manager in Mundipharma from 2001 to 2018 and general manager in Bayer from 1996 to 2001, having been promoted from the role of sales manager which he held from 1992. He served on the Irish Pharmaceutical Healthcare Association (IPHA) Strategy Board from 2012 to 2018. Ian graduated from Riversdale College in Liverpool in 1979 with a Diploma in Nautical Science and spent 10 years as a navigation officer in the Merchant Navy. He holds a Diploma in Leadership and a Diploma in Management, both from Dublin Institute of Technology.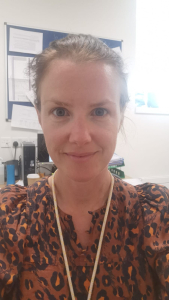 Joanne Maher – Clinical Research Nurse
Joanne has been a Clinical Research Nurse for over 13 years working in infectious disease and cardiology. She worked for Monash University and Alfred Hospital (Australia) from 2010 in HIV run clinical trials and moved back to Ireland in 2015 to work for HMRG group in UCD for Prof Paddy Mallon working again in HIV clinical trials. She moved over to the HeartBeat Trust in 2017 to work in clinical trials with Prof McDonald in Cardiology.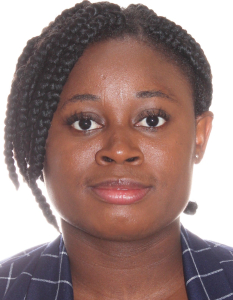 Merit Jared  – Clinical Research Nurse
With a diverse background in nursing, Merit is a dedicated Clinical Research Nurse with a passion for advancing medical knowledge and patient care. With four years of experience as a skilled Dialysis Nurse, she honed her expertise in managing complex renal cases, cultivating a keen understanding of kidney-related conditions. This foundational experience was further enriched by her two years as a compassionate Paediatric Nurse, demonstrating her versatility in delivering top-notch care to young patients.
Equipped with a Bachelor's degree in General Nursing, she pursued a Postgraduate Diploma in Renal Medicine, elevating her proficiency in the intricacies of kidney health. Her commitment to excellence led her to attain a Master's in Clinical Practice from University College Dublin, reflecting her determination to excel in evidence-based healthcare practices. Her unwavering dedication to the field of research has fuelled her desire to bridge the gap between clinical practice and cutting-edge research. With a firm belief in the transformative power of research, she is poised to contribute meaningfully to the advancement of medical understanding and patient well-being.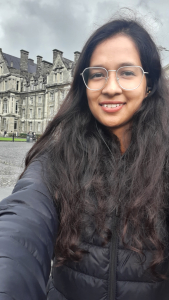 Jeemoni Lahkar  – Clinical Research Assistant
Jeemoni Lahkar (Jee) is the Clinical Research Assistant at Heartbeat Trust. She completed her Masters in Neuroscience from TCD in 2023. She has a diverse background in biological sciences and is interested in clinical research.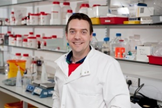 Dr Chris Watson, BSc (Hons), PhD is a university Lecturer and a biomedical research scientist. Chris was awarded his PhD at Queen's University Belfast and was subsequently awarded a postdoctoral Newman Fellowship to lead up heart failure prevention research at University College Dublin in 2006. From this time Chris has continued his research in this field with a focus on the development and pre-clinical testing of new epigenetic drugs for the treatment of heart disease and the development of new biochemical and molecular blood tests to help diagnose and monitor patients at-risk or with established heart disease.