Professor Ken McDonald is a Consultant Cardiologist in St. Vincent's University Hospital, Dublin, Ireland.  He is also a lecturer in Medicine at University College Dublin specialising in heart failure and interventional cardiology. Professor McDonald qualified from UCD medical school in 1981 and trained in St. Vincent's Hospital before moving to the University of Minnesota USA in 1988.  Between 1991 and 1996 he held the position of Assistant Professor of Medicine in the Division of Cardiovascular Medicine at the University of Minnesota and was subsequently promoted to Associate Professor of Medicine in 1996.  Prof. McDonald is chairman of the Irish Heart Foundation Council on heart failure.  He has had longstanding research interest in heart failure focusing primarily on the areas of ventricular remodelling, prevention of heart failure and health care delivery of heart failure services.

Professor Mark Ledwidge (BSc Pharm, PhD, DBS, MPSI) is Co-Founder/Research and Developmental Director of Heartbeat Trust. He is an adjunct Professor in the School of Medicine at University College Dublin. Following graduation as a pharmacist and completion of a PhD in pharmaceutics at Trinity College, Dublin with Elan Corporation, Mark worked for Baxter Healthcare and Servier Laboratories in technical and marketing roles. He completed a Diploma in Business Strategy 2001 before co-founding the Heartbeat Trust, H&L Pharma and Solvotrin Therapeutics. Solvotrin successfully launched its first product Active Iron in 2017 and is currently developing anti-inflammatory drugs with applications in cancer chemoprevention.
Marks research interests include: medicines management and prevention of cardiovascular disease; natriuretic peptide and fibrosis in left ventricular dysfunction; iron deficiency; genetic and epigenetic approaches for the management of cardiovascular disease; pharmacogenomics. He is inventor on a number of pending and granted patents.  Mark is Co-Principal Investigator of the PARABLE study and the St Vincent's Screening TO Prevent Heart Failure (STOP-HF) programme, which won a Royal College of General Practitioners Award in 2015 and has been incorporated into the 2017 American Heart Association/American College of Cardiology Guidelines.
Memberships:
Co-Chair National Pharmacy Reference Group
Malawi Health Partnership

Fiona Ryan is Director of Clinical Trials with HeartBeat Trust. Fiona graduated as a pharmacist from Bradford University, UK. She completed a post-graduate diploma in clinical pharmacy while working in a teaching hospital in Sheffield. She was awarded a PhD from University College Cork for her research which evaluated the impact of self-testing on anticoagulation control in patients on warfarin.
Following her PhD, Fiona worked with Solvotrin, a pharmaceutical company specialising in cardiovascular research. In her current position as Director of Clinical Trials with Heartbeat Trust, Fiona coordinates the clinical trials programme. These trials aim to investigate the effectiveness of new therapies in patients with heart failure or at risk of heart failure.
Becky Fox is senior Cardiac Physiologist/Echocardiographer. She received a BSC (Hons) Degree in Clinical measurement in 2009 and joined Heartbeat Trust in 2015.
Becky specialises in Echocardiography with interest in the prevention and treatment of Heart failure.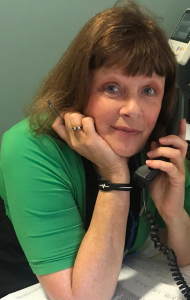 Rosemary Geoghegan has been a member of Heartbeat Trust since 2008. She is administrator for Heartbeat Trust and the STOP-HF Screening Service at St Michael's Hospital, Dun Laoghaire.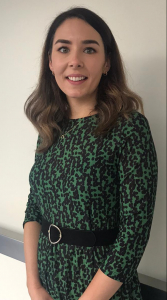 Claire Sweeney – Clinical Research Pharmacist.
Claire Sweeney joined the Heartbeat Trust in 2018, as a clinical trial pharmacist and is currently undertaking a PhD in Trinity College Dublin, supported by Heartbeat Trust. Claire graduated as a pharmacist from Trinity College Dublin and subsequently undertook a Masters in Pharmacy in Royal College of Surgeons Ireland and a Masters in Public Health in University College Dublin. Claire has extensive experience as a community pharmacist, and has also worked as a pharmacovigilance specialist for a large clinical research organisation. She has a strong interest in clinical research, with a particular focus on heart failure prevention.
In her current role, Claire oversees the day-to-day running of the PARABLE clinical trial and provides support to other clinical services and research projects within the Heartbeat Trust organisation. Her PhD studies focus on the interplay between genetics and natriuretic peptide, in predicting the development of heart failure.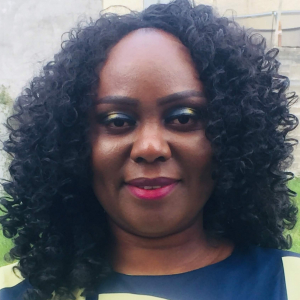 Toyosi Atoyebi – Clinical Research Nurse
Toyosi is a Registered General Nurse who specialises in Clinical Research having earned a Bachelor of Science in Nursing (First Class Hons) from UCD. She also holds a Masters Degree (MSc) in Health Informatics from TCD and a Diploma in Clinical and Translation Research from UCD (First Class Hons). Toyosi is passionate about research in the care of the elderly hence her interest in cardiovascular research in older persons. She conducted a study focusing on Loneliness and Isolation in Rural Ireland under the Netwell Research Centre Dundalk and also got a scholarship from the HRB-TMRN to identify career ambition and personal development plans of Research Nurses working in Clinical Trials. Before moving to HBT, she worked at Beacon Hospital as a staff nurse and as a research nurse in TILDA at Trinity College. She is currently the Secretary of the International Nurses Section of the INMO.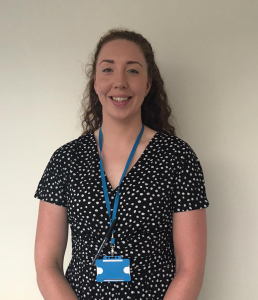 Aoife McDermott – Clinical Research Nurse
Aoife is a qualified nurse with a Bachelor of Science in Nursing from The University of Limerick. She also holds a Master's Degree (MSc) in Research from TCD.
Aoife is passionate about research in the care of the elderly hence her interest in cardiovascular research in older persons. Before moving to HBT, she worked at for UCD as a clinical research nurse based at the Mater Hospital.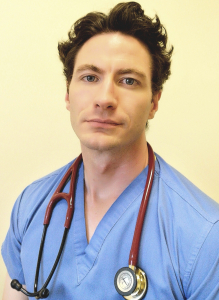 Ashe Moore – Registrar
Ashe Moore is a Cardiology Registrar in St Vincents University Hospital, Dublin, Ireland. He qualified from UCD Medical School in 2016 and is also a qualified Chartered Accountant and Attorney-at-Law (New York).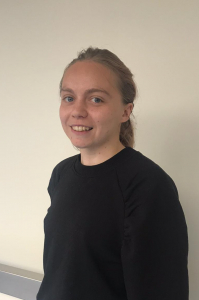 Líbhan Collins – Clinical Project Coordinator
Líbhan holds a BSc. In Health and Society and an MSc in Immunology and Global Health. She is pursuing a career in health research with particular interest in disease prevention and science communication. She has considerable voluntary experience with the Irish Global Health Network, Gorey-Malawi Health Partnership, the CARI foundation and Cherish International.
As a research assistant she is a key player in the day to day running of various ongoing studies within the STOP HF unit. As well as this she coordinates data collection projects and data entry for research analysis. She also maintains the HBT's extensive biobank. Líbhan is acting study coordinator for AG-10 Phase 3 Randomised Double Blind, Placebo-Controlled Trial.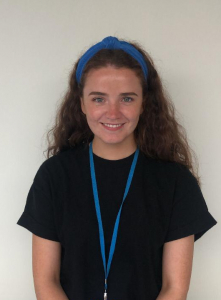 Deirdre McNamee – Clinical Project Coordinator
Deirdre joined the Heartbeat trust in January 2020. She has a first class honours degree in Biomedical science and extensive experience in diagnostics and clinical research.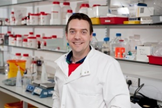 Dr Chris Watson, BSc (Hons), PhD is a university Lecturer and a biomedical research scientist. Chris was awarded his PhD at Queen's University Belfast and was subsequently awarded a postdoctoral Newman Fellowship to lead up heart failure prevention research at University College Dublin in 2006. From this time Chris has continued his research in this field with a focus on the development and pre-clinical testing of new epigenetic drugs for the treatment of heart disease and the development of new biochemical and molecular blood tests to help diagnose and monitor patients at-risk or with established heart disease.