Professor Ken McDonald is a Consultant Cardiologist in St. Vincent's University Hospital, Dublin, Ireland.  He is also a lecturer in Medicine at University College Dublin specialising in heart failure and interventional cardiology. Professor McDonald qualified from UCD medical school in 1981 and trained in St. Vincent's Hospital before moving to the University of Minnesota USA in 1988.  Between 1991 and 1996 he held the position of Assistant Professor of Medicine in the Division of Cardiovascular Medicine at the University of Minnesota and was subsequently promoted to Associate Professor of Medicine in 1996.  Prof. McDonald is chairman of the Irish Heart Foundation Council on heart failure.  He has had longstanding research interest in heart failure focusing primarily on the areas of ventricular remodelling, prevention of heart failure and health care delivery of heart failure services.

Professor Mark Ledwidge (BSc Pharm, PhD, DBS, MPSI) is Co-Founder/Research and Developmental Director of Heartbeat Trust. He is an adjunct Professor in the School of Medicine at University College Dublin. Following graduation as a pharmacist and completion of a PhD in pharmaceutics at Trinity College, Dublin with Elan Corporation, Mark worked for Baxter Healthcare and Servier Laboratories in technical and marketing roles. He completed a Diploma in Business Strategy 2001 before co-founding the Heartbeat Trust, H&L Pharma and Solvotrin Therapeutics. Solvotrin successfully launched its first product Active Iron in 2017 and is currently developing anti-inflammatory drugs with applications in cancer chemoprevention.
Marks research interests include: medicines management and prevention of cardiovascular disease; natriuretic peptide and fibrosis in left ventricular dysfunction; iron deficiency; genetic and epigenetic approaches for the management of cardiovascular disease; pharmacogenomics. He is inventor on a number of pending and granted patents.  Mark is Co-Principal Investigator of the PARABLE study and the St Vincent's Screening TO Prevent Heart Failure (STOP-HF) programme, which won a Royal College of General Practitioners Award in 2015 and has been incorporated into the 2017 American Heart Association/American College of Cardiology Guidelines.
Memberships:
Co-Chair National Pharmacy Reference Group
Malawi Health Partnership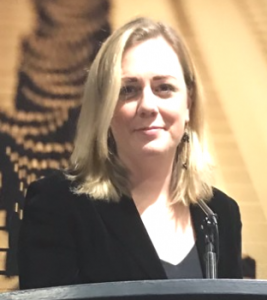 Kathrina Bentley is CEO of HeartBeat Trust. Kathrina has more than 20 years' experience across a diverse range of business and not-for-profits focusing on areas such as marketing, communications, fundraising and advocacy. Kathrina made a huge impact transforming an unknown charity into a household name when she joined Dogs Trust Ireland in 2009. She also supports the NGO sector in a voluntary capacity as Chairperson of My Legacy and is a Board member of Men's Aid Ireland. Passionate about healthcare and changing attitudes towards healthier lifestyles she is now focusing on bringing awareness and education about preventing heart failure in Ireland. Kathrina has a Honours Bachelor's Degree in Marketing from the MII.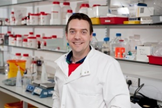 Dr Chris Watson, BSc (Hons), PhD is a university Lecturer and a biomedical research scientist. Chris was awarded his PhD at Queen's University Belfast and was subsequently awarded a postdoctoral Newman Fellowship to lead up heart failure prevention research at University College Dublin in 2006. From this time Chris has continued his research in this field with a focus on the development and pre-clinical testing of new epigenetic drugs for the treatment of heart disease and the development of new biochemical and molecular blood tests to help diagnose and monitor patients at-risk or with established heart disease.

Fiona Ryan is Director of Clinical Trials with HeartBeat Trust. Fiona graduated as a pharmacist from Bradford University, UK. She completed a post-graduate diploma in clinical pharmacy while working in a teaching hospital in Sheffield. She was awarded a PhD from University College Cork for her research which evaluated the impact of self-testing on anticoagulation control in patients on warfarin.
Following her PhD, Fiona worked with Solvotrin, a pharmaceutical company specialising in cardiovascular research. In her current position as Director of Clinical Trials with Heartbeat Trust, Fiona coordinates the clinical trials programme. These trials aim to investigate the effectiveness of new therapies in patients with heart failure or at risk of heart failure.
Becky Fox is senior Cardiac Physiologist/Echocardiographer. She received a BSC (Hons) Degree in Clinical measurement in 2009 and joined Heartbeat Trust in 2015.
Becky specialises in Echocardiography with interest in the prevention and treatment of Heart failure.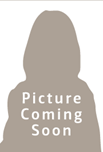 Rosemary Geoghegan has been a member of Heartbeat Trust since 2008. She is administrator for Heartbeat Trust and the STOP-HF Screening Service at St Michael's Hospital, Dun Laoghaire.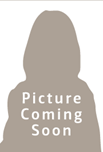 Lisa McCudden is the Heartbeat Trust and Heart Failure Virtual Clinic administrator.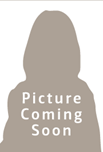 Claire Sweeney – Clinical Research Pharmacist.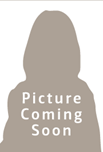 Joanne Maher – Research Nurse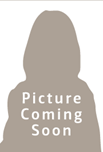 Nadezhda Glezeva – Biomedical and Research Scientist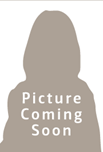 Rebabonye Pharithi – Registrar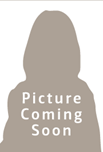 Brian Kerr – Registrar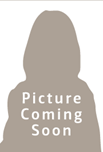 Líbhan Collins – Research Assistant
Patient Testimonials
Some words from our patients:
"It is indeed so very reassuring to know that we have excellent doctors such as Prof McDonald and his team working on our behalf.'"
"As a spouse of a stroke survivor, tonight talks made me more aware of the actions I need to take for my own health as well as that of my husbands."
"I find the process reassuring and the people involved in STOPHF very kind and helpful"
"I feel secure in the knowledge that I am being monitored. Beneficial in having ongoing advice etc."
"Because of the thoroughness of the annual checks I was kept aware of my medical condition"
"While on the research programme it was discovered I had too much hormone. Then I was sent to the Endocrinology team in SVUH for many tests. I was diagnosed to have a growth in my pituitary and acromegaly. I had surgery in Beaumont Hospital to remove the growth. I am so grateful to the Heartbeat Trust for finding this and sending me to have it researched and treated.
"Lovely people. Great work over many years which will clearly help our nation. Thank you for your information"